WELCOME TO THE STUDIO
TRX | YOGA | MEDITATION | BCN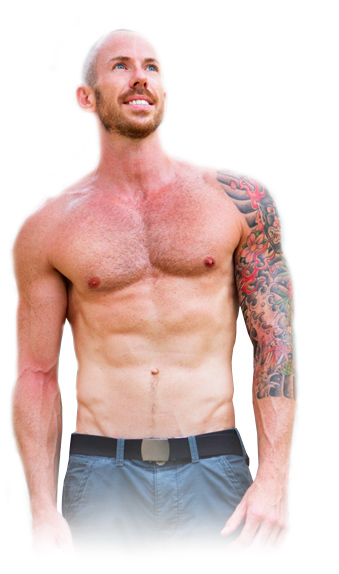 Hi! I'm Jamie and I opened The Studio BCN in February 2018, and more recently a second space dedicated to Meditation.
The Studio BCN is a beautiful fitness studio with a super-relaxed vibe and a vibrant community. I have a team of multilingual, highly trained teachers and we're located in heart of Barcelona's famous Barri Gòtic.
We have up to 35 group training classes on our weekly schedule, morning, noon and night including TRX, Yoga, AcroYoga, Handstands & Meditation. We also hold special workshops over the weekends, from Yoga to meditation, nutrition and relaxation.
Your Personal Training options are unique. My trainers are highly qualified and experienced to tailor your program to your most pressing needs. Results! Results! Results!
You can meet the team here
You can make a group class booking here
Or try the €10 trial class: discount code TRAINFOR10EUROS when purchasing a Drop-in for your first time!
Hope to see you at The Studio BCN soon!
What is TRX?
Born in the Navy SEALs, TRX Suspension Training develops strength, balance, flexibility and core stability simultaneously.  It requires the use of the TRX Suspension Trainer which leverages gravity and the user's body weight to do 100s of different exercises – all without traditional gym equipment. It's simple, fun, feels great and suits all levels.
Specialised Personal Training
Sometimes we just need a strong injection of dedication and commitment to hit our next-level health and our personal trainers are your highly-qualified guides. We offer a mixture of options: TRX, traditional fitness and Yoga. You can mix it up or stick to one specialisation. We welcome people with all kinds of goals and health histories.
Group Training & Classes
We have up to 35 different classes every week: TRX, Yoga, AcroYoga, Handstands & Meditation. If you purchase a BonoPack you can come to any class, any time (valid for 2 months).  Go to the Group Training page below to sign up and make a booking. Ready to make new friends and find your bliss?
Rob Dobson

"So glad I've started working with Jamie. I can't believe I'm saying this but I actually look forward to the sessions now."

Shannon Lawless

"Working with Jamie was such a great experience. He really helped me change the way I thought about exercise as well as food. My body has completely changed and I'm thrilled. I feel so motivated to keep improving and getting stronger. "

Alexandra Rýbina

"His training is just amazing! So modern, positive and motivating! Now I´m addicted and can´t live without out suspension training in Ciutadella!! He makes me more beautiful!! Thank you!"
Follow our adventures on Instagram
See our prices and training packages